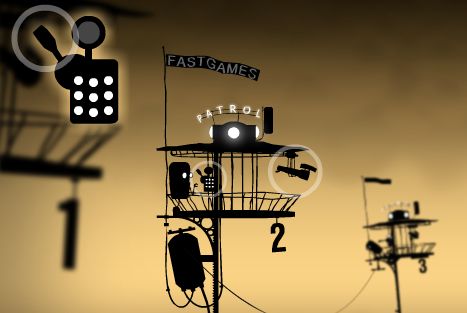 Little Wheel is a very nice adventure game for the browser, that features a nice robot world. The story: one day a terrible accident happens at the electric generator and the whole robot planet fell into a looooong sleep, because of power-shortage. 10.000 years later a lightning strike woke up a robot. This is you. Your mission: get the power up and running again, so that all robots con live up again.
The game is very lovely made with atmospheric graphics and an jazzy soundtrack. Robot-lovers will definitely have their fun. Guaranteed!
Description (Game published on 2009-06-11)
There was once a world of living robots. But one day a bad accident occured in the main power generator. The world fell into a deep sleep. Bring life back to the world!
Instructions:
Use your mouse

Little Wheel